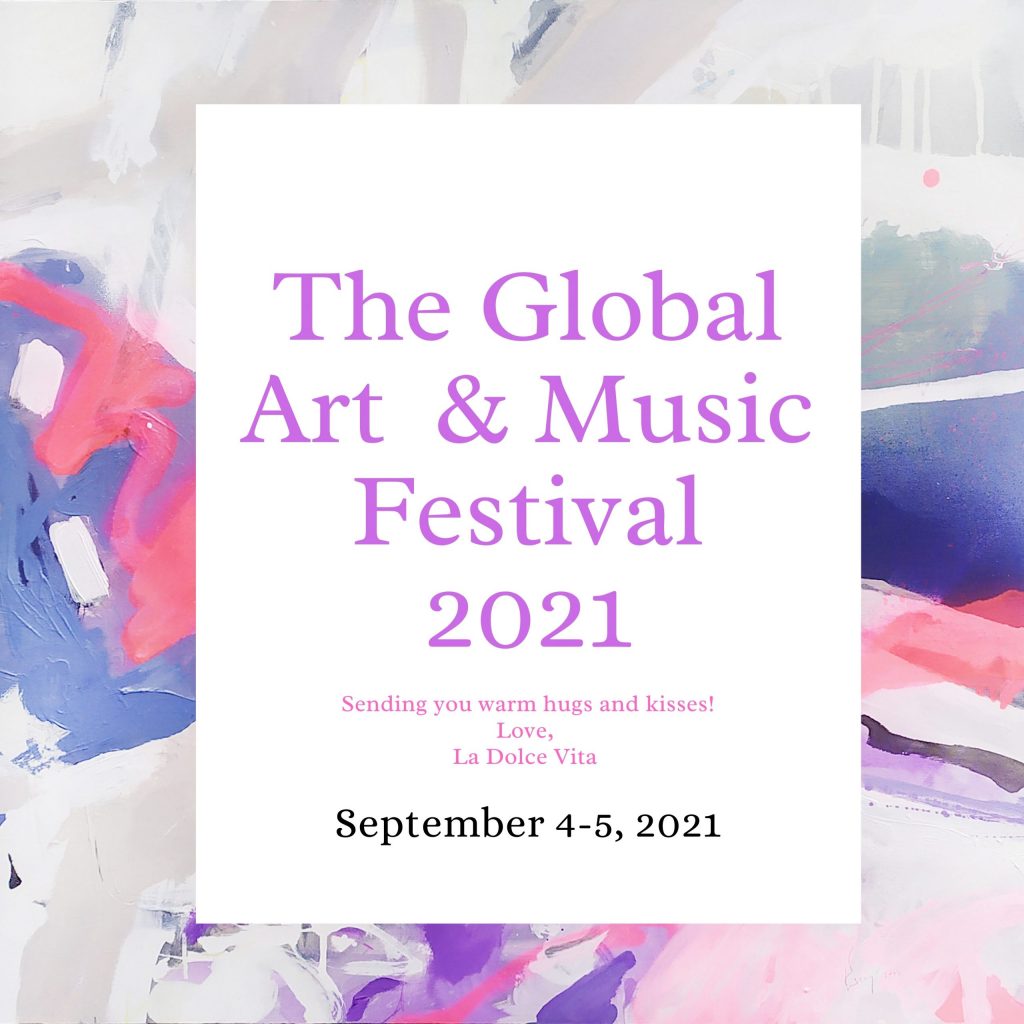 Day I – The Global Art & Music Festival 2021
Saturday September 4, 2021 – 18:00 London
We are proud to present you once more with the biggest
Festival combining Art and Music to celebrate The Summer of 2021 and end of paendemics.
We are bringing two festivals in one bringing the best talented Artists and Musicians.
We have main stage musicians and in each break we have 50 galleries bringing the best artists.
You will have the chance to attend a great music festival and visit real virtual artists.
The show is one of a kind in the digital online space.
Do not miss this great event!
Credit:
Thanks for Alba Escayo for agreeing to provide her piece as the logo of this event:
https://urlz.world/ILoveYou
Also Listed Here