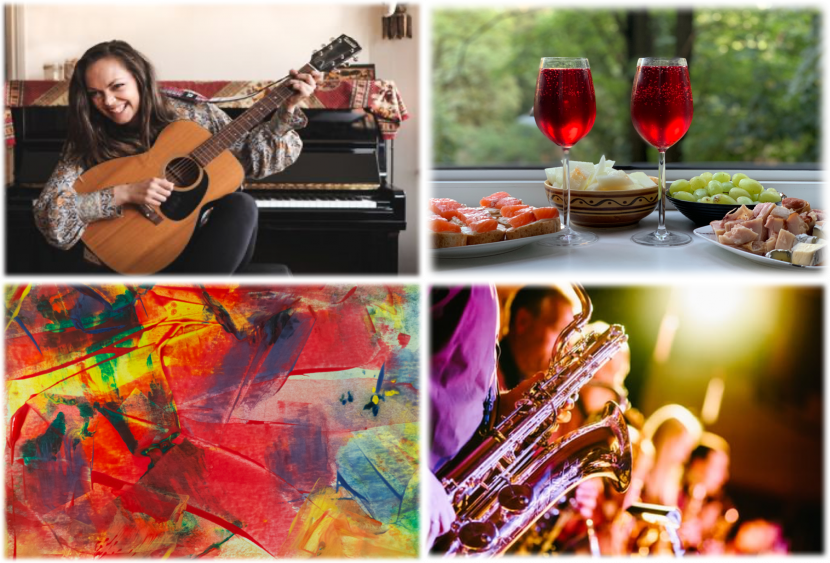 4 Muscians. 5 Artists. 3 Sommeliers
Saturday 13th of March 2020 – 18:30 London Time
Join us for a global celebration of beauty in its varied forms. We have put together a number of musicians, artists, wine and beer experts and will offer you the opportunity to experience an art, music and drink fair that will delight your senses and create a sense of international unity.
There will be multiple rooms, each hosted by one of our performers and showcase.
You will float across the various stalls and meet other international people on the way.