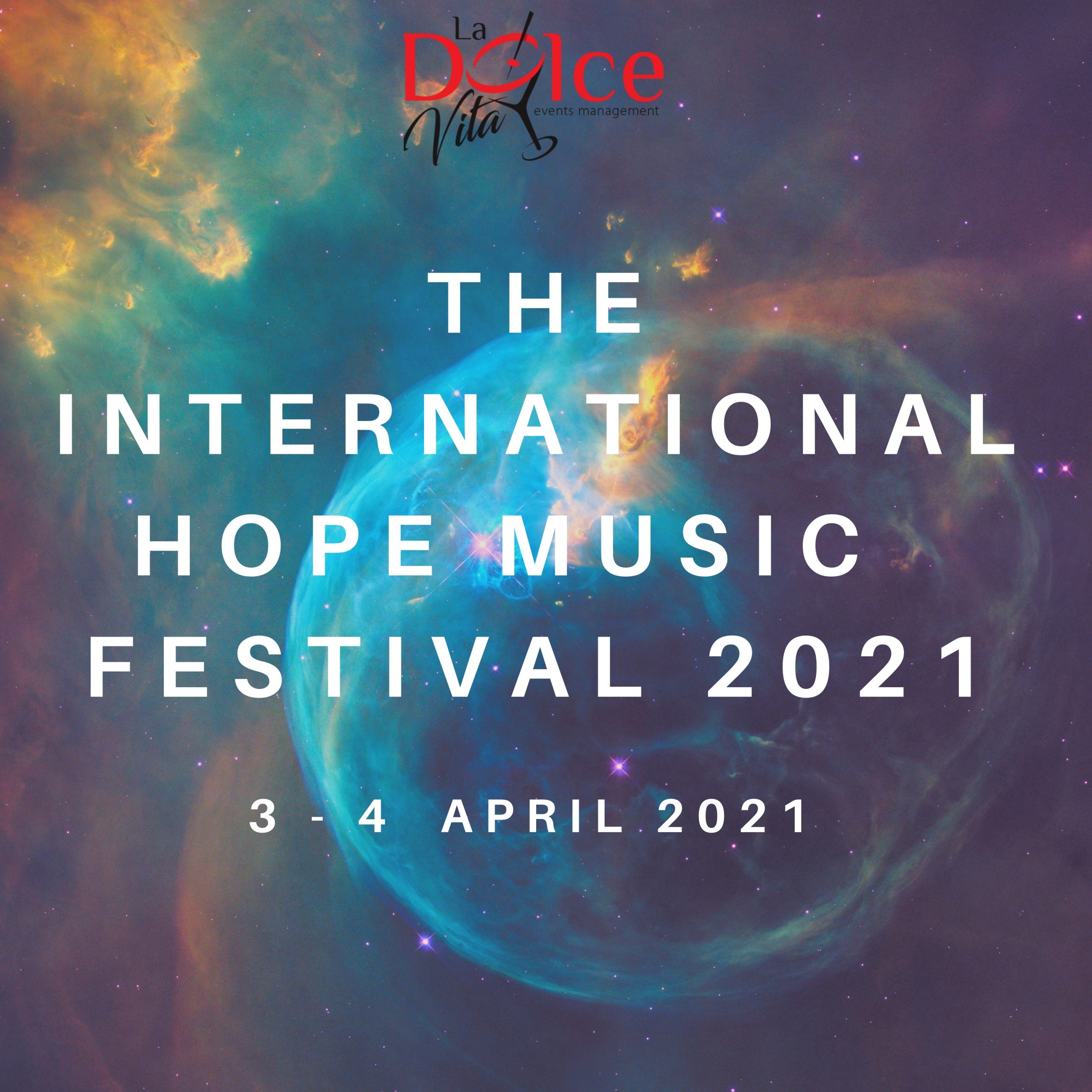 The Gala – The International Hope Music Festival 2021
Thursday 1st of April 2021 Starting at 20:00 CET
We take you on a journey and introduce you to the full program of the
two days Internations International Hope Festival 2021 which is planned
over 2 days, the 3rd and 4th of April 2021.
Do not miss the inside information regarding the festival preparations and learn the insight details.
See you at this short overview event.
We have also an opportunity to take orders for T-Shirts to support the artists at this festival
Hope to see you there.