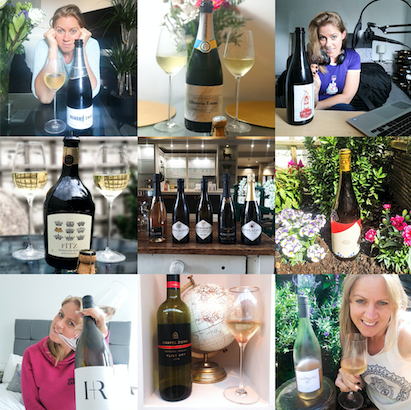 English Wine – A Journey with Sommelier Janina Doyle
Wed 11th November 2020 @ 19:00 London Time (Online Event)
La Dolce Vita has a great pleasure to welcome once more Sommelier of Wine Janina Doyle (WSET Diploma) to talk about English Wine!
Janina will be taking you through an interesting journey of the wines of England and Wales. The quality of English wine continues to rise, with anything from Orange wine and Pet Nats to wines aged in Amphorae (clay pots) or wines in a can.
There are urban wineries and wines being made from grapes such as Cabernet Noir and Chasselas. So join us on this journey to hear about the exciting and intersting projects coming out of the UK and some personal suggestions to what you should be trying.
Janina Doyle has been in the wine industry for the last 10 years working as a Head Sommelier in some of London Mayfair's highly regarded restaurants before representing top premium wineries such as Viña Ventisquero from Chile as their Brand Ambassador. After completing her WSET diploma several years ago she has also set up her own educational business Eat Sleep Wine Repeat where she runs fun, educational, and entertaining wine nights.
Join us for a lively and energetic evening and be ready to have your eyes opened to the wonderful worlds of English Wine that the Wine industry can not ignore!