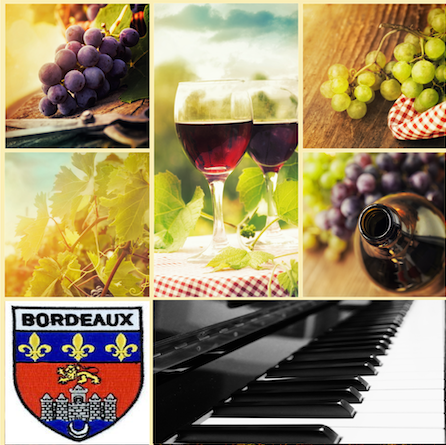 Symphonic Wine Bordeaux
Book your place:
https://ladolceita.events/Wine
The color, aroma, taste, touch, and sound of wine, let us tell the story of your wine via the inspiration of musical geniuses of great musical artists.
We have teamed up with a wine expert & musical inspirational artist to combine a unique experience, by exploring the multi senses of wine through the inspirational sound of music.
We will focus on the success of the world reference of wine, the region of Bordeaux with its heritage in introducing
the finest wine to the world!
For wine you bring, we ask you to send a picture of the bottle to study and analyze.
We have also mastered some unique flow of wine, poetry and music that we want to share and recite with you.
TZE TOH – Music Director. Composer. Piano.
Composer-pianist Tze Toh presents a performance of original music and improvisations; a unique blend of film music, jazz, classical music, Carnatic music, and Asian sounds.
MARWAN CHAB – Wine Certified Professional
Event organizer
What to expect:
– Grape Varieties
– Wine Style and Descriptors
– Monologue of Music to combine the Wine dialogue
– 5 wine senses.
– Your wine evaluation