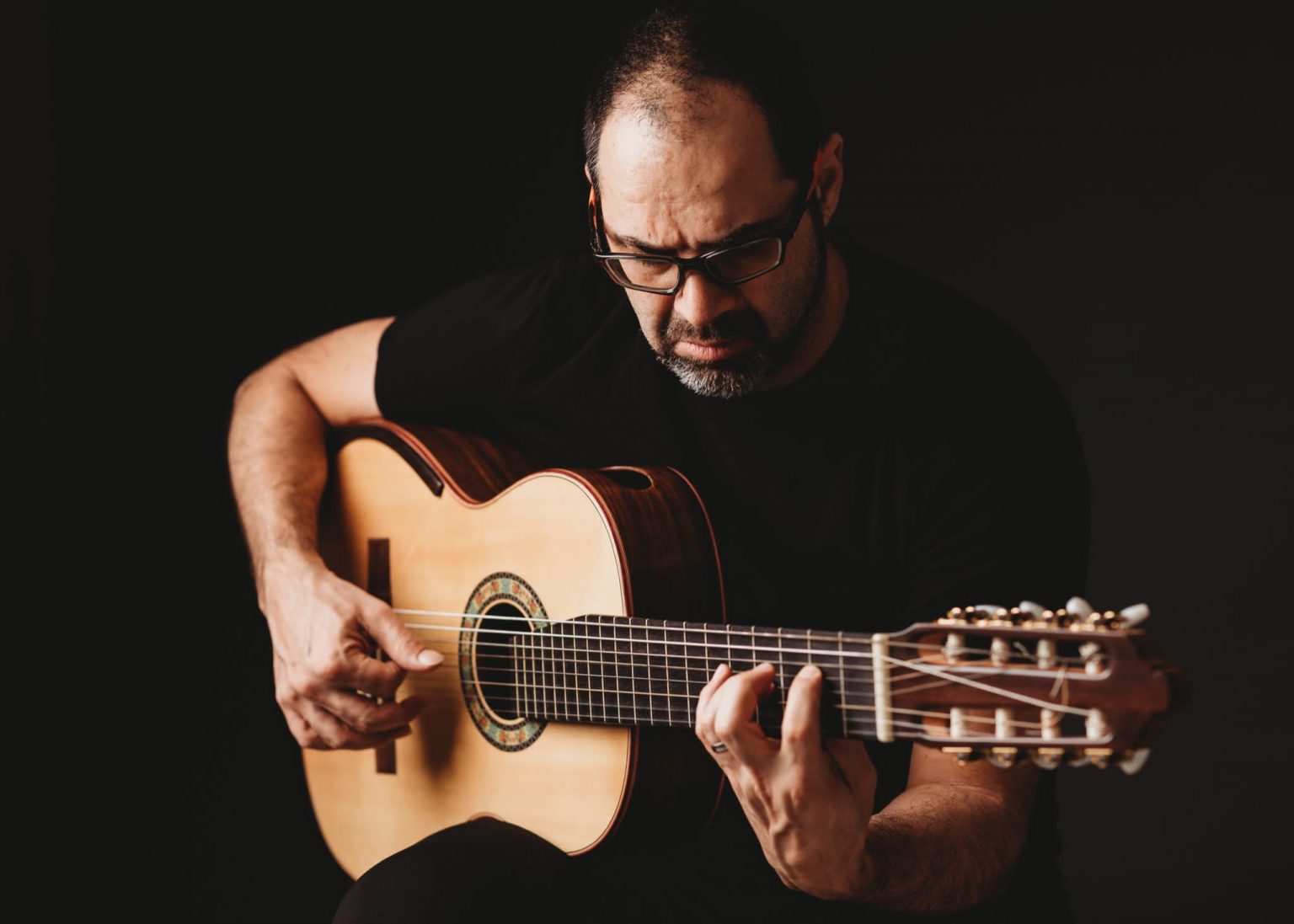 LIVE Concert: A Relaxing Magical Brazilian Guitar! – Fri 01 Oct @ 20:00 CET
We are very delighted to welcome a Brazilian musician,
Mr Harati, musician, producer and business strategist, Mr Harati is originally from São Paulo, Brazil, he grew up in São José dos Campos and since 2015 has been established in Munich, Germany. Prior to that, he has lived in Guatemala City, Mexico City , San Juan, Dallas, Stockholm, Dubai, Hanoi and Nairobi.
He was awarded as best guitar solo performer at the USP Music Festival in 1994 and 1995, he was already part of the Choro Club in São José dos Campos. He was part one of the most important Choro initiatives (Escola Portátil de Música), led by Luciana Rabello, Maurício Carrilho, Pedro Amorim, Álvaro Carrilho and Celsinho Silva. He has travelled all over the world and spent time at Berklee College of Music in Boston and Granada, Spain, at the Carmen de Las Cuevas. In case of interest, you can listen his stories in
The Live Concert
Sons de Carrilhoes – João Pernambuco
Magoado – Dilermando Reis
Se Ela Perguntar – Dilermando Reis
Dr. Sabe Tudo – Dilermando Reis
Graúna – João Pernambuco
Bebe – Hermeto Paschoal
Mood for a Day – Steve Howe
Infancia – Egberto Gismonti
Coroa de Ouro – Public Domain
Take Five – Paul Desmond
Lamentos – Pixinguinha
Berimbau – Baden Powell
Spotify
open.spotify.com/artist/4ersfWmVb1QJVSAmoPR4Wt?si=uALRYdrIQkiP77EBC8Sk_g
Instagram
www.instagram.com/abdallahharati/
Website
https://abdallahharati.com/links
Press Kit
abdallahharati.com/press-kit-epk/