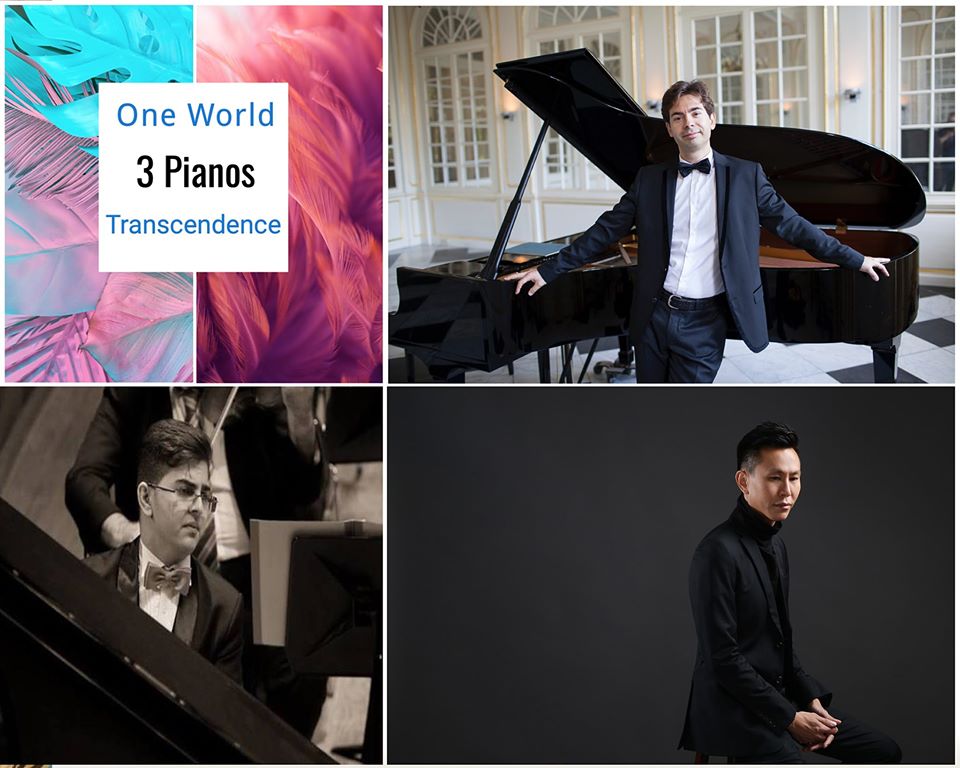 One World . 3 Pianos . Transcendence
Date:18 July 2020
About this Event
Brochure & Program
https://bit.ly/393HekB
https://bit.ly/2Z2WESR
It is a great pleasure to welcome three leading pianists from different corners of the globe. 
A magnificent performance combining the artists into one unit as well as individual unique performances. They will play transcending music.
We have seen the artists in Internations biggest stage, One World 2020, now they combine their talents to produce a chilling performance that has never been done before online on that scale.
The Artists in alphabetical orders are
1. DAVID COOLS 
David Cools is a Belgian-Spanish pianist and composer. He has studied with maestros such as Alessandro Cervino, Erwin De Bock, and Peter Feuchtwanger, the Zen master of the piano. His compositions are a blend of Spanish folklore with contemporary techniques and styles. David loves sharing with you his passion for transcendence through music!
2. SILVIU DUMITRACHE
Silviu Dumitrache is a young pianist, graduated from the Royal Conservatoire of Brussels with high distinctions, he was instantly appointed as an assistant professor in the Conservatoire for the year 2019-2020.
3. TZE TOH
Tze Toh is a Composer-pianist who presents a performance of original music and improvisations; a unique blend of film music, jazz, classical music, Carnatic music, and Asian sounds.