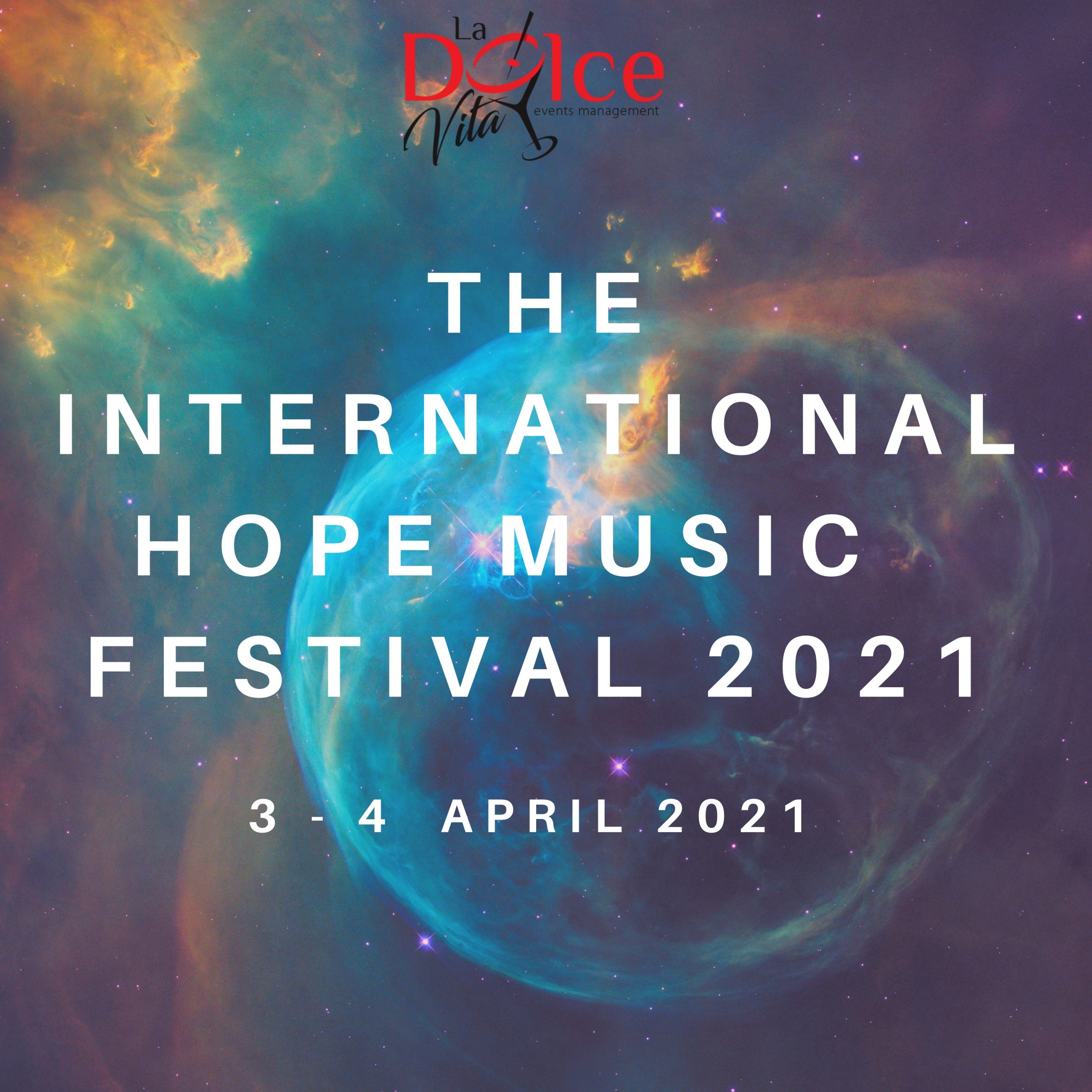 The International Hope Music Festival 2021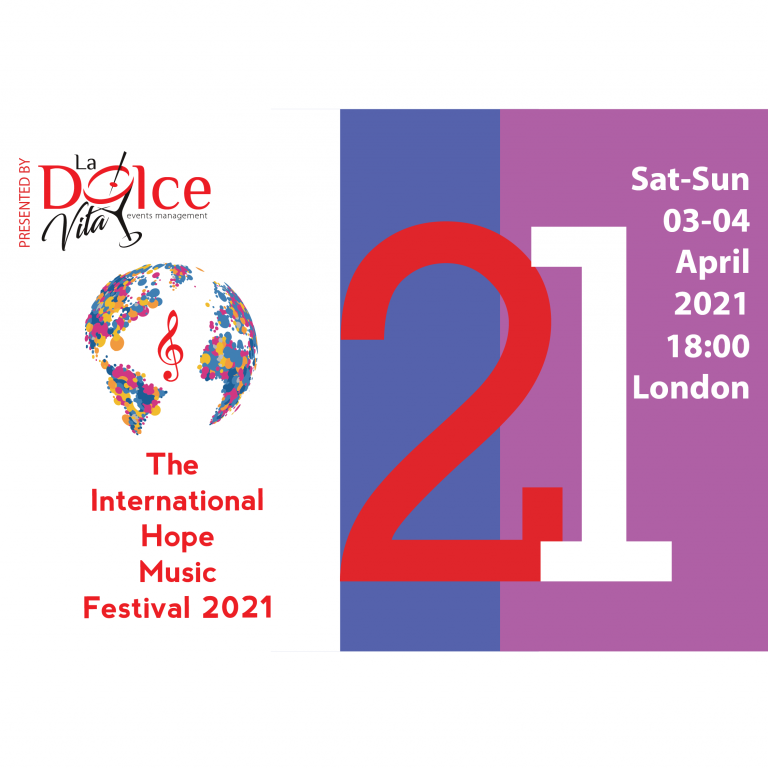 Sat 3 – Sun 4 April 2021 – 18:00 London
The Official Hope Music Festival Website: https://ladolcevita.events/hope-festival
La Dolce Vita is proud to invite you to the biggest two days International Hope Music Festival.
This unique festival is one of the biggest in the world, it blends artists coming from many different countries, thus perfectly representing the spirits of the International community. In this event, where we have over 20 Artists who will perform for you, So spread the word and join this truly global event together with your international friends.
Talent and excellence should be shared and visible to the world!
That is what what we have prepared for you, in this unforgettable event full of outstanding performances, delivered to you by well-known musicians that will delight you with music from varying international and cultural backgrounds.
Transporting you to other worlds through music takes a lot of time and dedication. 
Get ready to enjoy some relaxing time of over 20 hours over two consecutive days of music and gain further insight through interviews with our gifted musicians.
Participating Artists will appear here in due course.