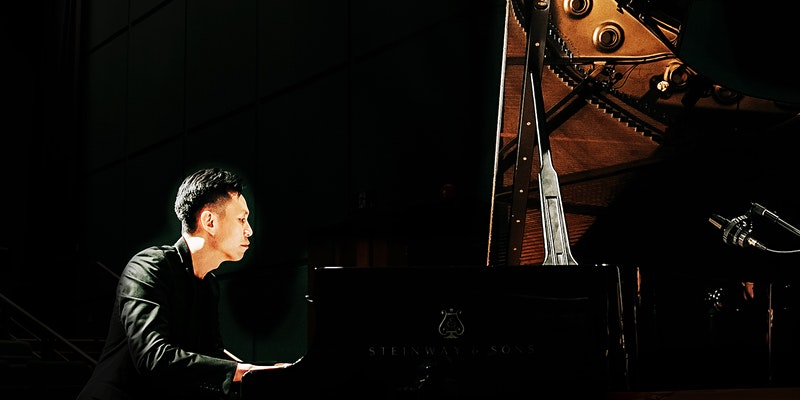 Symphonic Wine Live.
Date: 28 Aug 2020

About this Event
Welcome to another inspirational concert of Symphonic Music with an inspirational artist.
The color, aroma, taste, touch, and sound of wine, let us tell the story of your wine via the inspiration of musical geniuses of artists such as Ravel and Debussy among others.
We have teamed up with a wine expert and a musical inspirational artist to combine a unique experience, by exploring the multi senses of wine through the inspirational sound of music.
Bring a glass of wine, and we will tell all you about the grape varieties, the style of wine via the sound of music, we reveal the other hidden senses of wine via a unique musical concert.
For contested wine, we ask you to send a picture of the bottle you will bring to the concert before the event to optimize the order of the flow of the concert.
The Artists
Tze Toh – Music Director. Composer. Piano.
Composer-pianist Tze Toh presents a performance of original music and improvisations; a unique blend of film music, jazz, classical music, Carnatic music, and Asian sounds.
Marwan Chab
Event organizer and WSET level III certified wine professional, the consul of the Brussels Wine Group running wine tasting events for over five years.
What to expect:
– Grape Varieties of the World
– Wine Style of the World
– Wine Descriptors
– Monologue of Music to combine the Wine dialogue
– 5 senses of your fine bottle of wine.
– Socializing between breaks
– Mingle with the Artist in after the event performance.